Group Lessons
Ikebana suggests the forces of nature with which plants live in harmony.
You can be taught from qualified Ikenobo teacher[Reisui Ito]who teaching various Japanese culture for 3000 tourists for long years.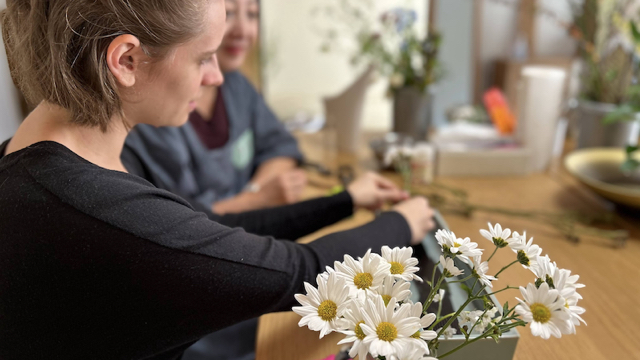 Ikenobo is said to be the origin of ikebana.
People in every era have loved flowers, but our predecessors in ikebana felt that flowers were not only beautiful but that they could reflect the passing of time and the feelings in their own hearts.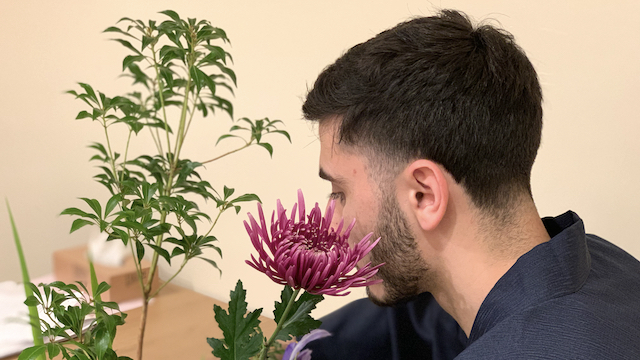 Arranging flowers and finding beauty
In flowers-these are linked to a heart that values nature and cares for other people.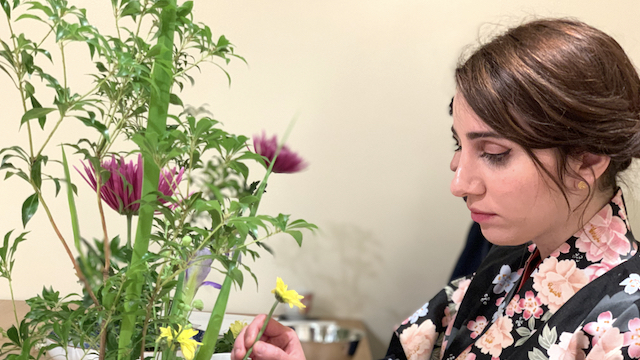 Like a poem or painting made with flowers
I am sure that Ikebana makes you feel the beauty of flowers and the beauty of nature in your hearts.
Trial Lesson
*You do not bring tools at the first time.
*You can get advice from the teacher to get the tools for ikebana.
*Trial lesson fee is free (only for the first time:flower material fee (about 1500JPY with tax)