Ito-family Live in Somei village
SAKURA Experience Japanese Culture In Kyoto
Introduction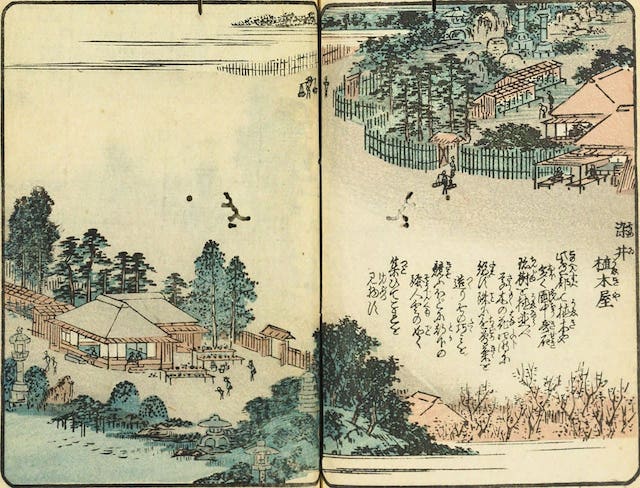 The name of "Ihee Ito", one of the gardeners, handed down from generation to generation.
The Ito family worked for the Todo family of the Isetsu domain as gardeners serving inside the castle and moved to Somei in Komagome village in Edo (Tokyo) when the villa of the Todo family moved there.
SannoJoh Ihee Ito (伊藤伊兵衛三之丞) came to be known for his study of flowers, trying selective breeding of azalea to spread them widely, and also for his books such as Kadanchikinsho (花壇地錦抄).
Among the Ito family, Masatake Ihee Ito (伊藤伊兵衛政武 1676-1757) was best known as a great gardener. He studied his father's works further to publish "Zohochikinsho", etc, and classified flowers, developed maples and making them widely known.
He was also favored by the Eighth shogun of Yoshimune TOKUGAWA who left to him
taking care of some prestigious trees grown in the Edo castle.