Online Cooking Classes/Sakura Homestyle Japanese Cooking Classes In Kyoto
Using online, you'll connect live with your local instructor in Kyoto, Aya.
She'll guide you step-by-step through making Kyoto-style Japanese dishes.
Via Skype, Zoom or LINE ,you can chat with Aya in real time and ask questions as you cook.
After you booked,we will send you the recipe, so you can gather your ingredients in advance.
Before you start the class, tell us what you have at home in the fridge and freezer. Also, what condiments and sauces do you have.
If you can't go out shopping, I can help you make something with the ingredients you already have!
Aya will also discuss Japanese traditions and Kyoto history as part of the lesson. She will help guide your planning for your next trip here!
This is a private virtual class – just for you and the people you invite over!
Welcome to my kitchen, in Center of Kyoto Japan. We will have a great time together.
Can't make it to Japan? Take our online LIVE cooking class with me in the comfort of your own home!
Grab your laptop, buy the ingredients, and get ready to prepare your colorful handmade tempura from scratch through a live streaming experience from Japan.
We will use just fresh, healthy and fully colored ingredients, while we will tell stories, laugh and walk you through our favorite tempura recipes.
Let's color our day together!
Online Cooking Classes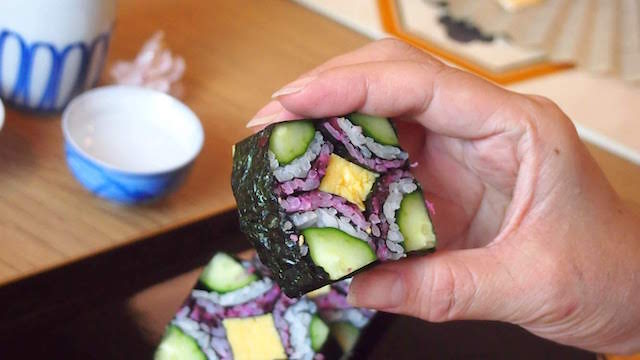 RULES OF THE EXPERIENCE
If you book the experience for one person, just one person can make the cooking otherwise we cannot check how all guests are working and it's confusing. If you all want to enjoy the full experience please book a spot for each person.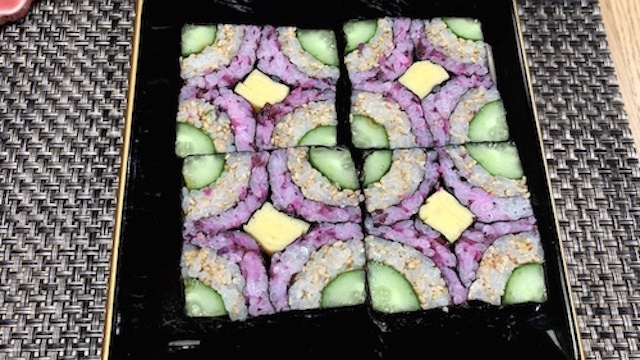 JOINABLE EXPERIENCE - 1 RECIPE
We will prepare one of these recipes. Examples: Tempura, Miso soup with Vegetables, Tamagoyaki, Pickles.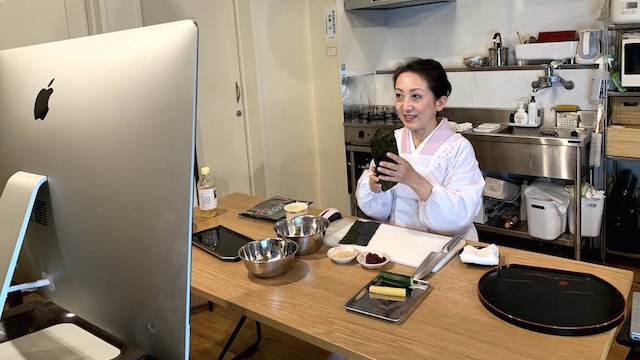 PRIVATE EXPERIENCE
If you prefer we can organize a private experience just for you and your group of friends and familes . Choose the Private session on the calendar!