Why don't you try "decorative maki sushi" for the first time?
Now accepting online lessons!
You can also make seasonal Art Sushi Roll-sushi.
In addition to "Plum Blossom" and "Shikai", you can also take lessons on seasonal sushi rolls. Please feel free to contact us.
"Ornamental Maki Sushi" taught by a first-class instructor of the JSIA Sushi Instructor Association born in Kyoto
[Kyoto City, Kyoto Prefecture] First-class instructor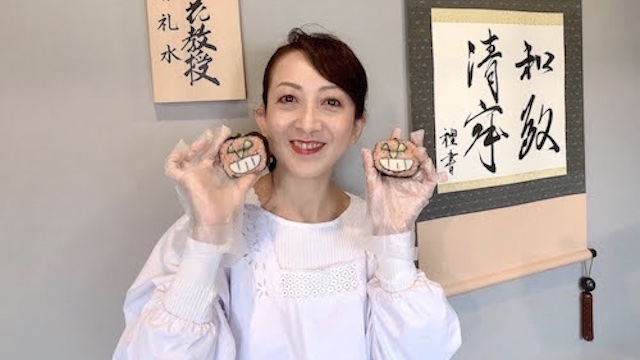 Aya Ito(伊藤 礼 先生)
Message
I am an instructor of tea ceremony, flower arrangement, sokyoku, and cooking at "SAKURA Experiene Japanese Culture" in Nakagyo-ku, Kyoto.
So far, we have introduced various Japanese culture experiences to a total of about 4000 customers (as of 2020).
Among them, decorative rolls that everyone can see, eat and be happy are very popular not only with Japanese but also with foreigners.
Please enjoy the feeling of "Oh!" At the moment of cutting.
You can see a lot on Youtube these days, but I think it's difficult to make by yourself at first.
Please take a look at it and try to make it. Let's learn Japanese culture while having fun lessons!
English is available, so please drop in when you bring a foreign guest.
History of media introduction, etc.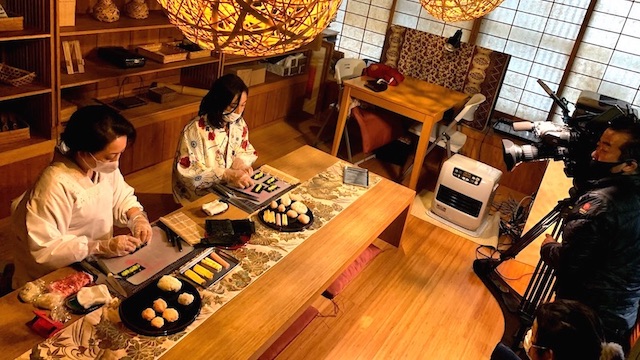 Appearance:
KBS Kyoto "NEWS FACE" / Kyoto Sanjo Radio Cafe "Radio Machiya Juku", etc.
Lecture:
Shiraume Gakuen University, Ritsumeikan University, Myanmar, Thailand, etc.
Award:
Tripadvisor [Traveller's choice2020] [Certificate of Excellence]
Airbnb Experience "World's top host" "Top 10% of tourist attractions in the world" etc.
Published:
Kyoto Tourism Concierge ・ The Kyoto vol.8 ・ Hong Kong Tourism Information Dissemination Page "Flyagain.la"
Activity Japan Online Experience Tour Top Page ・ "Gurutabi" Press Letter ・ "Kawakore Media" etc.
Others:
A member of the Kyoto City Tourism Association (DMO KYOTO), an MBA from Osaka City University Graduate School, various corporate trainings, lectures, etc.